Google MY business not someone else's and how to get those vital Google reviews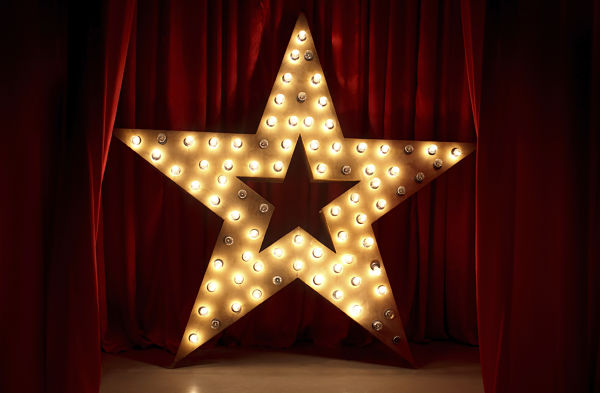 2017-01-19

on

Thu 19

Jan
Having been asked to potentially work with a new business once of the first things I did was to see how they came up on Google when the name of the business was entered.
I was pleased to see the company had at least signed up to Google My Business so that it displayed as a map listing and entry.  However when I clicked on the website I found myself on a different business in the same sector but in a completely different area.
"Silly me" I thought "I've clicked on the wrong listing" and tried again. But no it was indeed incorrectly listed so that was the first piece of information I was going to impart to the potential new client!
So have you checked your own Google My Business listing?  Is it correct? If not you can quickly make the changes you need to do.
About Google My Business Reviews
By the way don't just upload your company to Google My Business – make the most of the opportunity to get reviews as well.  A dental client of mine has been very conscientious about obtaining these and has so many that they were told they had put the wind up their competitors. Excellent :-)
In fact it rather bears out a recent report from Zendesk said that 90% of respondents claimed that positive reviews affected their purchasing decisions so make no mistake reviews matter. Once you have received 5 reviews your results also show five gold stars. These apparently improve your click through rate by 20%
Getting Google My Business Reviews
It may make you squirm, but the vital thing about getting Google Reviews is to actually ask for them as part of your follow up procedure with your clients.  Not too early that they won't yet have received the full benefit of what you have supplied, and not so late that they will have forgotten how brilliant you were!
You could also include a request to review your business in any newsletters or e-mail campaigns you are sending out; or indeed as part of your e-mail signature.  To make it easier for clients to action this make sure you include a link to your Google My Review Page.  This link, of course can also go onto your website.  Here's how you get the link:
Search for your company name in the Google browser
Click on the  blue reviews button which is below your business name
This will automatically give you a URL similar to mine which is
https://www.google.com/search?q=business+fulcrum&oq=business+fulcrum&aqs=chrome.0.69i59l2j0i22i30l3j69i60l3.3183j0j7&sourceid=chrome&ie=UTF-8#lrd=0x48742921fdd55017:0x1668c860099843b3,1,,,
Using that link automatically reveals a pop up box into which they can immediately type: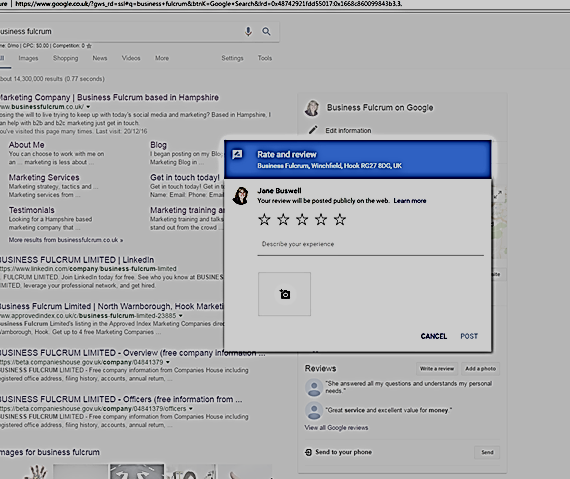 Now obviously this is a heck of a long link to share - no problem let's check into free to use https://bitly.com/ When I put in the long link above on that site I am left with the nice neat little URL of
Sorted!
All these neat little parcels of knowledge are why it's a great idea to use a marketing consultant.  If that sounds like a good plan to you please get in touch!