Increase click through rates (CTR) with Compelling Call to Action Buttons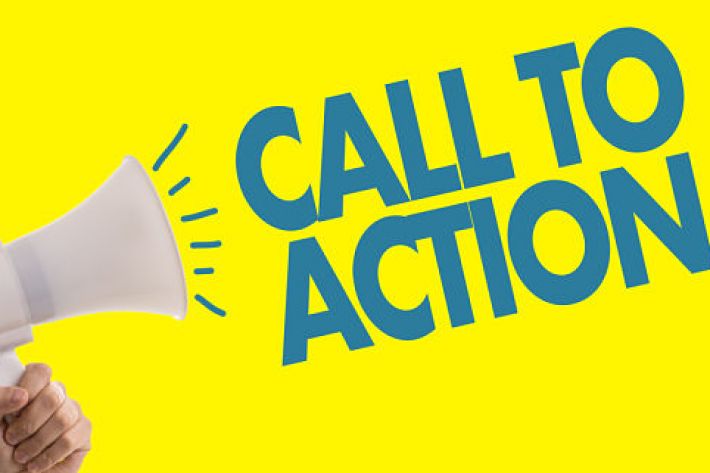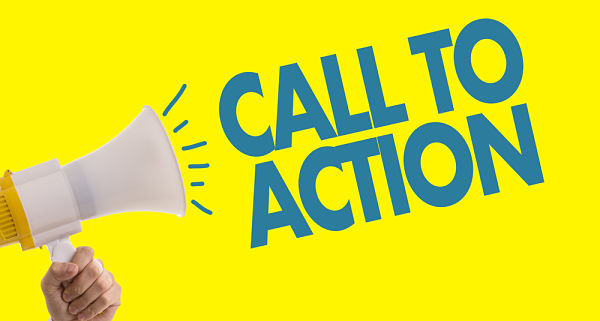 Guest author Nick Rojas

2017-11-326

on

Wed 22

Nov
Creating call to action buttons requires a little research and planning. What works for industry leaders? What CTA's have you clicked on as a user?
Innovative smartphone technology has made it easier than ever to connect with your audience via emails and newsletters. Having a CTA strategy in place makes that opened email and newsletter a highly converting asset.
To increase your CTR for emails and newsletters, let's dive deep into call to action button tactics that your audience just can't resist clicking…
Place Value First while Directing Action
 To apply direction and put value at the forefront of your call to action buttons, you should think one or two steps ahead. CTA's like "Click Here" or "Submit" just won't do anymore.
By asking yourself, "What's the audience going to get by clicking?" your call to action buttons will flow well with your sales funnel by looking ahead at what your audience will receive by clicking.
MarketingProfs newsletter CTA's make the next step very compelling by directing their audience in a unique way whilst also creating value.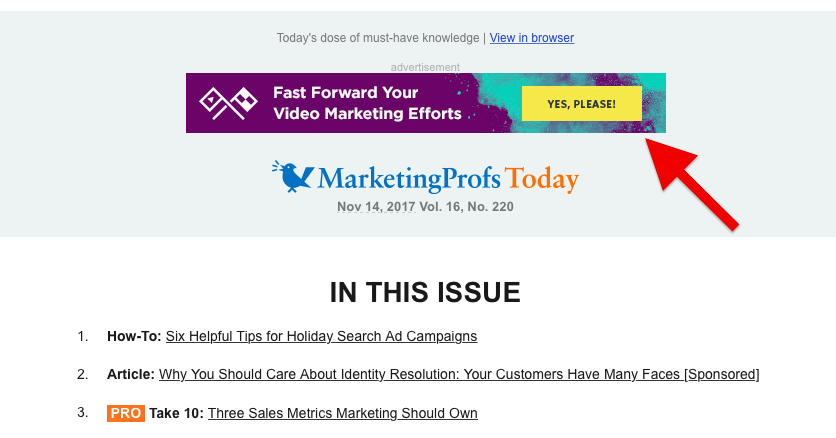 By offering value for someone to click through, they are making it very hard for their audience NOT to click. The call to action button, "Yes, Please!" is both directional and clear.
Once a user clicks on the CTA in the newsletter, they are then directed to the register page.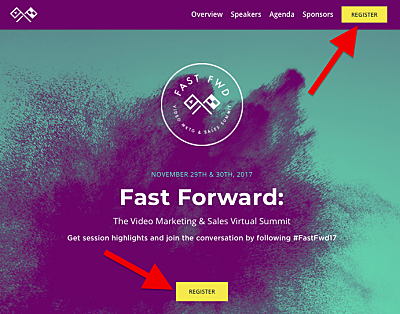 In just two easy steps, MarketingProfs used their call to action buttons to convert. It has the attributes of all sales funnels - awareness, evaluation and conversion.
Use Your Call to Action Button More than Once
This may seem like a pretty basic CTR tactic for emails and newsletters, but you'd be surprised how many businesses and brands fail to do this. Or they're not doing it in a unique way.
By simply repeating your CTA in your email and newsletters, you will increase your CTR effectively. You want more customers, and sometimes they need more than one reminder of why they subscribed or purchased from you in the past.
You can pepper your CTA throughout your email and newsletter, list different assets such as whitepapers or new offers with anchor text, or you can get creative with a call to action postscript (P.S.) in your outreach email.
You may think a "P.S." is outdated, but on the contrary this CTA tactic nets click through rates that will convert, like this email marketing template from Hotjar.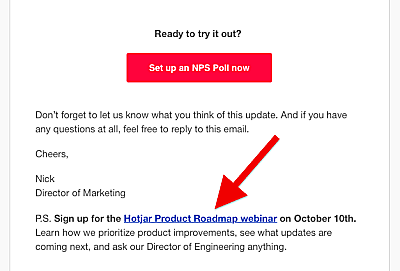 The email has different call to action buttons in place, but at the end, Hotjar placed an upcoming webinar in the signature of the email to promote and help customers evaluate the service more. Adding these "P.S." links to your email signature is also easy to do.
Create Urgency with Your Call to Action Buttons
To increase CTR for your email and newsletter campaigns, you should be thinking consumer psychology. Adding a little "sense of urgency" into your compelling call to action buttons is effective, and shouldn't be ignored.
"Many of the problems that affect conversions are issues of cognitive friction — people think too hard, wait too long, or simply don't respond to our calls-to-action," explained Neil Patel via Marketing Land. "Raising the urgency level cuts through a lot of this delay to create a significant improvement to conversion rates."
Expedia pushes new deals and money incentives using this CTA strategy.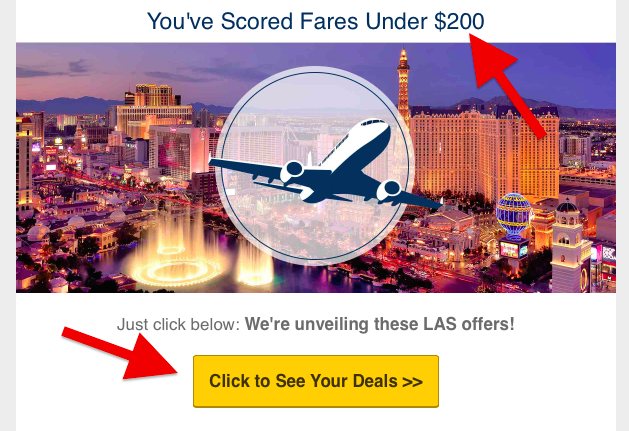 Urgency can make your customers take the next step without a second thought. For emails and newsletters you will need to pair your call to action with something time sensitive, like a call deadline, or exclusive limited time offer.
Don't let your website be the only space for compelling call to action buttons. The above tips and tactics will help you create value; direct your audience to take action and put a sense of urgency that plays into simple human psychology.
How will you implement compelling call to action buttons into your website, outreach emails and newsletters?
This guest post was especially written for me by Chicago/Los Angeles based Nick Rojas. Nick combines 10 years of experience working with and consulting for small to medium business and a passion for journalism to help readers grow. He writes about technology, marketing, and social media for the aspiring entrepreneur. When Nick is not sharing his expertise, he can be found spending time at the beach with his dog Presto. You can find him on Twitter as @NickARojas.
Tags:
Calls to Action
Click through rates
CTR & CTA