No. 7 - Famous slogans - Got to work on an egg (with Tony Hancock and Patricia Hayes)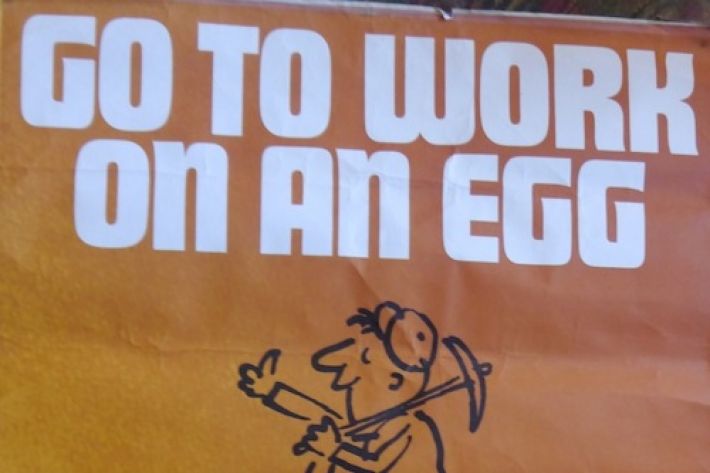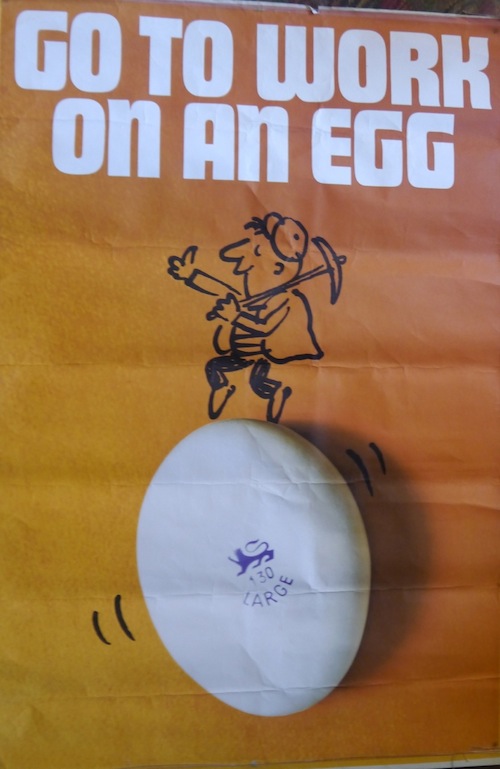 2015-07-210

on

Wed 29

Jul
As we all rush to buy shabby chic and vintage to remind us of what (from here) seem to have been golden days, there's also special nostalgia for black and white film. Perhaps this is one reason that this blog post about famous slogans has currently attracted more than 1500 people.
Fortunately some real vintage advertising gems still survive from the 50's and the ones I want to share with you here were created for what was called The Egg Marketing Board.
You may have heard the Egg Marketing Board's famous slogan which was "Go to work on an egg"? This was famously attributed to novelist Faye Weldon but actually came out of the Ogilvy and Mather creative team that she headed at the time.
That strapline survived an amazing 14 years until 1971!
Then, as now, celebs were engaged to help boost the appeal and so the "Go to work on an egg" ads used popular 1960's comedians Tony Hancock and Patricia Hayes.
The idea for this is credited to one of THE most successful directors of television and cinema commercial – Len Fulford.
In fact the ads are recognised as being some of the greatest TV commercials of all time and earned Fulford the nickname of The Eggman.  I was fascinated to read that the name was picked up by John Lennon who subsequently wrote the lyrics "I am the Eggman/I am the Walrus"…
When the egg industry applied to run one of the classic ads to celebrate their 50th anniversary they were shocked to be turned down by The Broadcast Advertising Clearance Centre. In its wisdom it decided that eating an egg every day for breakfast didn't constitute a healthy breakfast and that the ad  could not be shown as it failed to depict a varied and balanced diet.
Oh for goodness sake…
Fortunately in the very same year the ad was included in the selection of several sixties commercials screened during in the advertising break of the very first episode of the American Advertising Drama "Mad Men" Guess you can't keep a good ad down!
I'm really happy to share a couple of black and white vintage advertising masterpieces:
Here Tony Hancock gets crossword confusion despite help from Patricia Hayes
Here Tony Hancock introduces his housekeeper Patricia Hayes (through gritted teeth)
I hope you've enjoyed this walk down memory lane.  The strapline posts are amongst my most popular with  over 1500 people having visited the post to date
Do get in touch if you'd like some help with your own super strapline.