What is influencer marketing and how do you go about it as an SME?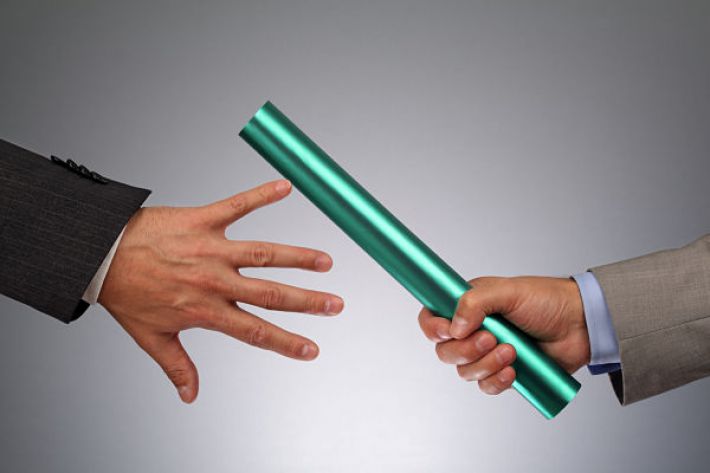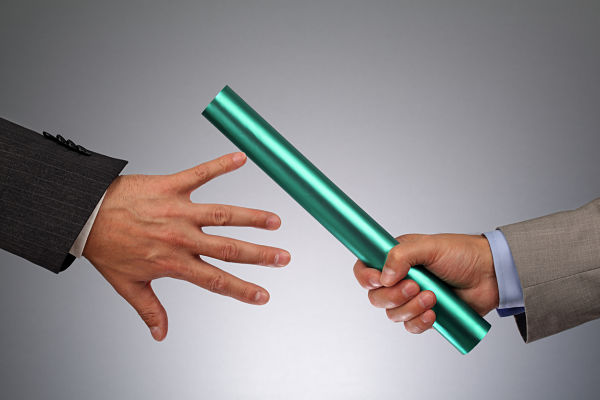 2017-01-05

on

Thu 5

Jan
If you look at the predictions for doing marketing in 2017 there are lots of mentions of "influencer marketing" which is where companies develop relationships with individuals to act as brand ambassadors for their products and services.
Of course for big brands  these are normally household names - many of whom use the visual punch of Instagram  or YouTube to push particular marketing messages and are paid well for doing so.
However  there are ways of tapping into influencer marketing where celebrities are beyond your reach. This relies on you identifying  micro influencers who are people with a smaller number of followers but who have a genuine lifestyle connection with your brand so that their endorsements feel authentic.
One great example of this is Spaghetti O's who promoted their 50th anniversary by creating special edition Star Wars cans and then sharing images with those parents who not only posted frequently with their families but  who were also into Sci-Fi, Video games and comic books.
Encouraging the use of hashtags #SpaghettiO's and #StarWars,  Instagrammers were encouraged to post their own take on the celebration resulting in posts like this: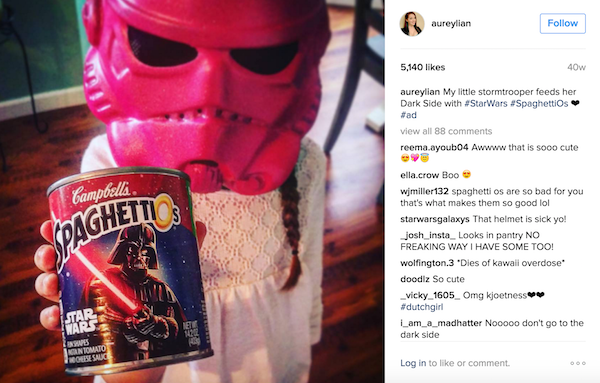 Other companies use Pinterest Group Boards to encourage their customers to post themselves using a baby sling or wearing a recently released jacket or eating a particular snack or reading a particular book – the opportunities are endless
There are many online articles about influencermarketing like this one from kissmetrics or this one from AdWeek if you would like to find out more but the basics are:
Think of a specific campaign that will appeal to your target market
Create low cost resources around that campaign like memes, funny photos or short videos. These must be easy to consume and share - so less is more!
Create a hashtag relating to that campaign
Decide how this is to be positioned. Is this a competition? Is it to be rewarded by something free or are you going to use some of your marketing budget to pay particularly good influencers?
Having identified your best micro influencers, start to disseminate your content – this could be online or it could be in places where they go – for example beer coasters in pubs or printed matter in a local networking group.
Encourage individual replication of that content so that can be posted online by your influencer. This could take the form of a re-creation of a meme, a take off of a photo, a sharing of your product in their lives and so forth.
Track results
It's vital that there is some mutual value in the co-creation of content either by a sharing or commenting  by you of their content to your followers,  or by understanding that what you are helping them create will be eye catching and appealing to their followers -  otherwise there will be little traction to the campaign.
You might find this article useful - SeenMoment explains how to set up your influencers for success
Of course, like all marketing it will be the unexpected and most creative ideas that will be the most successful. If you would like help with that please find out how I can help just here.