What Is The Best Web Platform For Small Businesses (Benefits and Weaknesses)?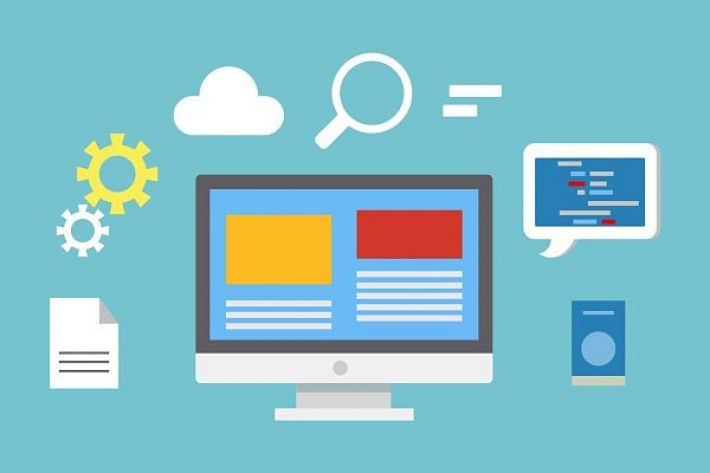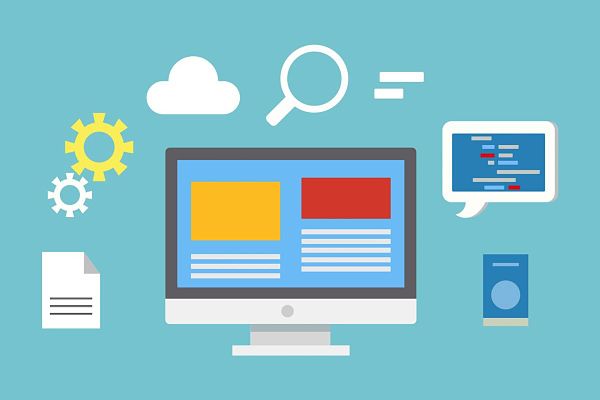 2019-10-281

on

Tue 8

Oct
Small business used to be something you'd find at stalls, along high streets, or in crowded office buildings — but times have changed. Perhaps more than any other type of business, small business has migrated to the online world, frustrated by decreasing interest in traditional retail and eager to give up the hassle of needing to pay for physical premises.
And make no mistake: it certainly is vastly easier to launch, run, and even scale a small business that operates predominantly online. That said, what you can achieve does depend on the quality and suitability of the web platform you're using to run your site. A great platform will leave you free to get on with things, while an unsuitable one will consistently get in your way.
So how do you choose the right platform for your small business? To help you decide, I'm going to set out what makes a web platform great, and let you know what I think your best options are:
The qualities of a strong web platform
What should you look for in a content management system? Well, firstly, you need it to be intuitive. Running a small business is tough enough without having to spend a lot of time trying to figure out how to make changes to your website, and user interface standards have come a long way: there's no excuse these days for a clunky design.
Next, you need it to be secure. When a CMS stops being updated, or is kept updated by a dev team that doesn't really care, it invariably becomes vulnerable to attack — and even if you're not storing any important customer or financial data on your site (perhaps you're just blogging), you need it to be safe. If it goes down for any significant period, it'll damage your brand reputation.
After that, you need it to be flexible. Even if you set out with a simple idea of what you want your website to be, you might change your mind after a while and want to tweak or expand it — it's very common for small businesses to pivot in search of better results. Some platforms are quite rigid and will make it highly challenging to try new things, while others can be easily modified.
Lastly, you need it to be economical, which depends on your requirements. If you have technical expertise (or are willing to learn) and can do your own coding, you can manage well with a low-cost self-hosted system: it'll maximize your customisation options and keep the cost down. If you don't have programming skills, or you don't want to spend your time coding, you should pay for a hosted system: the monthly cost will be higher, but you'll have more free time.
Why you should aim to get it right first time
When thinking about all the things you need for a web platform, you might wonder why it's so important that you think about them now. Can't you just go with any platform that gets the job done and plan to switch to something better down the line? Well, you might be able to do that, but it isn't something anyone will recommend.
Moving between platforms — or migrating — is a complicated and often frustrating process. You need to painstakingly move across all your files, posts, and settings (that last one being particularly difficult because two different platforms will have two distinct sets of options), and while that's going on, you won't be able to run your website as normal.
Then, when it's time to fully switch over, you'll need to redirect everyone to your new site: a site that looks different and may even work differently. It's one thing to steadily optimize a particular site, but it's another to suddenly move to a totally new site. It's far better, easier, and more stable to choose a great platform from the outset — that way, you can stick with it as you grow.
The best web platform(s) for small businesses
Now that we've looked at what makes a web platform great, and why you need to get it right first time, let's get to the titular matter of figuring out the best web platform for small businesses. I'm going to make an argument for two platforms, with which one you pick coming down to what you're trying to achieve with your website.
Firstly, if you're intending to operate in the ecommerce world, I suggest going with Shopify. It's extremely easy to use, and it's the most readily scalable of all the ecommerce systems: you can start out on the basic plan and move up through the tiers as you grow. If you make it to the enterprise level, it will really shine over competitors including Wix, Squarespace, and particularly BigCommerce — when comparing the platforms, Shopify Plus has a distinct advantage in speed, scalability, reliability, and customer service (its 24/7 support is the industry benchmark).
Secondly, if you're not interested in ecommerce (or it's merely an option that you might explore one day), I strongly recommend using WordPress. It's the most popular CMS in the world for a reason: it's flexible, powerful, reliable, and free, plus there are plenty of WP developers on the market and countless worthwhile plugins. It has a slightly higher learning curve than some beginner-polished platforms, but nothing you should find intimidating.
That said, each of those platforms has weaknesses to counterbalance the benefits. Shopify is more expensive than other hosted options, and might not be ideal if you plan to keep your store at a modest size. WordPress, meanwhile, can be unstable with enough plugins installed, and doesn't get updates at the rate other systems do.
So don't take my word for it. It's possible that you'd be better served using a different platform. Do your research. Find relevant comparisons. Read through the terms, features, and pricing, and reach your own conclusion. That's the best way to proceed.
Wrapping up, I give the nod to Shopify and WordPress for small business sites, but with the caveat that there are no perfect systems. The platform you choose should depend on what exactly your business needs to flourish, and what you have planned for the future. Go with Shopify or WordPress, or do the reading and make your own call. It's up to you!