The top reasons people succeed with their digital marketing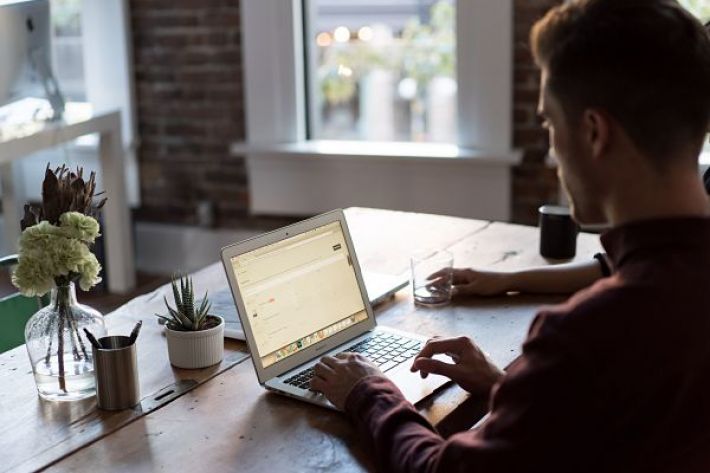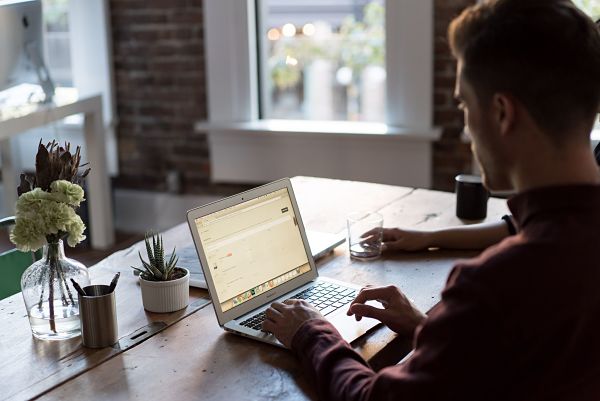 2017-07-201

on

Thu 20

Jul
This week I am delighted to welcome Chicago based Victoria Greene of www.victoriaecommerce.com  who is sharing great information on digital marketing from across the pond. 
The most successful digital marketing campaigns don't happen by accident and it's true that many of the most successful digital marketing campaigns have a certain 'je ne sais quoi' – an intangible quality that makes them stand out from the competition. However, here are some of the top practical reasons people succeed with their digital marketing campaigns.
They Have Clear Messages
The acronym K.I.S.S (Keep it Simple, Stupid) was coined in 1960 by the late Kelly Johnson, Lead Engineer for the US Navy, and it has been a key principle in design ever since. Marketers that craft the most effective messages stick rigidly to this ideology, whether they're working on an About page, outlining their client's core values, or writing an attention-grabbing Facebook update.
They Go Where Their Audience Is
Instagram has attracted over 600 million users worldwide and has become a hugely successful marketing tool for brands looking to utilise social media for sales success. Social proof, in the form of photos of customers enjoying your products, does wonders for promoting trust and brand loyalty.
Social media users like to express their creativity online anyway, so user-generated content campaigns are an inexpensive way to capture people's imaginations and become immensely popular, fast! All you have to do as a marketer is encourage wider participation with some re-posts and giveaways to the best entries.
They Personalise Wherever Possible
In order to catch the reader's eye, marketers need to answer their customers' key question – what's in it for me? – within milliseconds of viewing your marketing materials. Considering details like great headlines that resonate and  get your emails read or including elements of personalisation helps brands to build a stronger connection with their audience.
They Harness The Power of Influencers
Influencer marketing can help brands take huge strides ahead of the competition. However, it's not just about making a list of the biggest Instagrammers and bloggers in your chosen niche. With influencer marketing strategies, the most important thing is to identify people who would take an authentic interest in your brand and have intelligent insights to pass onto their captivated audiences – no matter how small or big their following may be.
After you've made a list of potential influencers, make the effort to approach them directly and get to know their talking points before going in with your pitch. Influencer marketing can be very cost-effective. Even a simple product sampling is enough for some influencers to post about. You may see a spike in website hits initially. However, over time, you may also start to notice some signs of brand loyalty, as followers of your influencer will remember your brand name and come back to make purchases in the future.
Check out this curated list of platforms designed to help you reach out to influencers on a global scale.
They Analyse Data and Feedback
Analysing website traffic and behaviours is crucial to maximising the ROI on your ad spend. You want to know which sites your customers are coming from and what specific messages and details are triggering them to make a purchase.
Retweets and likes are one aspect of attracting consumers, however, make sure that you focus on the analytic signals that point to actionable goals. For example, combating basket abandonment with personalised email alerts is a wise marketing tactic that could convince customers to come back at a later date and complete their purchases.
They Give Free Advice to Encourage Sales
Consumer behaviour has changed, since the internet makes it easier for people to compare products/services before parting with their cash. Brands should make the most of their expertise and pass this useful information on to their customers to help them understand how their products can benefit their lifestyles.
By providing things like free eBook downloads or comprehensive product guides, brands can become trusted experts in their industry, encouraging brand loyalty in consumers.
They Make The Best Impression
Your website is the centre of your marketing operations. Companies that make the effort to regularly improve their website yield the best long-term results. Laying the foundations of a great website, however, hinges on your understanding of user experience. Having the flexibility to alter and regularly update your online store (or website) to align with current user trends will help ensure that your customers experience the best of what your brand has to offer online. Whether you go for a website package or trust a local developer don't let your outdated website hold your marketing campaigns back. When driving paid traffic as part of your marketing strategy, your website needs to be especially appealing.
They Think Outside The Box
Experiential marketing campaigns run alongside digital output to create unique, face-to-face interactions with customers.
For example, last year Spotify toured Australia hosting pool parties with great tunes and competitions where members of the public could win on-the-spot prizes. The team found that a lot of their engaged fans came from remote, rural areas. By taking the initiative to then go to these far-off regions for publicity, Spotify increased its brand reputation both in Australia and elsewhere.
Success in digital marketing comes from great planning, implementation and adjustment to customer feedback. Brands that provide 'a little something extra' to their marketing campaigns always make the effort to get to know their customer's needs. Whether you use targeted online campaigns or in-person experiences, find out what your customers want and endeavour to deliver it to them with your marketing.